حجم المجموعة
ما يصل إلى 6 أشخاص
تشمل
المشروبات, المواصلات, المعدات
حجم المجموعة
ما يصل إلى 6 أشخاص
تشمل
المشروبات, المواصلات, المعدات
We'll meet beside the Blue Ridge train station tracks on West Main Street, Blue Ridge, GA, roughly in front of the Southern Charm Restaurant. If there are no parking places available the second option is around the corner behind TruFitness. From there, I will drive you to the destination, which is Bell Mountain, Hiawassee, GA. Not many locals have ever been, much less tourists, so this is a beautiful, secret lookout over Lake Chatuge and Hiawassee, and its charm is in its obscurity. We will take about an hour drive time to arrive at our location and although the last of the drive is quite steep and curvy, it is paved the entire trip. We'll park at the top of the mountian, so hiking will not be required, although to reach the higher, lookout-deck spots, wooden stairs with handrails are required to obtain these elevated points of interest, but not necessary. I would suggest a jacket due to the temperature change and wind which typically occurs when reaching higher altitudes. Bathrooms are not available once we arrive on Bell Mountain, so please plan accordingly. I will be providing water, but any other beverages will be the responsibility of the participant. After guests have had the opportunity to explore this spectacular outlook, we'll begin out journey back to the original meeting parking spot in Blue Ridge, GA.My goal is to provide a remarkable, unforgettable experience
I moved to the mountains of Blue Ridge, GA 15 years ago. I've always been incredibly active in the outdoors, exploring all the local waterfalls, lakes, rivers, amazing forest trails and beautiful, bucolic drives. I personally have explored almost every waterfall and amazing overlooks in our area. The water in the rivers and lakes is a beautiful emerald-green, year-round, creating outstanding photos. My skill is to focus on short easy hikes, walks on paved trails or decking with steps for overlooks, natural foliage up close and personal, always in places difficult to find. I am expert in locations unknown even to local folk, such as Bell Mtn, and have enough photography knowledge to assist as well. Bell Mtn requires no hiking to reach stunning scenery from several overlook locations. I will exceed your expectations on this excursion!

I will provide plenty of water for guests during this experience. Alcohol could be potentially dangerous for this excursion…

We will travel by car on paved roads the entire trip so there is no need for fear regarding off-road driving or rough…

I'm a professional photographer, so if great photos of your excursion would be something you'd enjoy, I'll be glad to bring…
قسم التنقل لصفحات التعليقات
We'll be exploring Bell Mtn, Hiawassee, GA which has observation decks with incredible overlooks of both the mountains of Hiawassee and stunning views of Lake Chatuge. Most locals are not even aware of this special location and exploring this area can be extremely confusing for novices; even understanding where to park can be a challenge, not to mention the curvy, steep paved road to the top. It's my goal to relieve all concerns for my guests!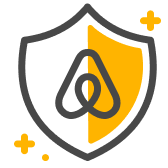 سلامة الضيف
تنطوي الأنشطة الخارجية على مخاطر، وقد تتعرض لمواقف خطيرة كجزء من تجربة السفر هذه. تأكد أنك تستطيع المشاركة بأمان وفقًا لقدراتك وظروفك (مثل الموقع والطقس والمعدات).
أمور يجب وضعها في الاعتبار
يمكن إلغاء أي تجربة سفر ورد المبلغ المدفوع بالكامل خلال 24 ساعة من الشراء، أو قبل 7 أيام على الأقل من تاريخ بدء تجربة السفر.
إتمام التواصل من خلال Airbnb فقط. لحماية دفعتك، لا تقم أبدًا بتحويل الأموال أو التّواصل خارج موقع أو تطبيق Airbnb.
يستطيع 6 ضيوف بحد أقصى بعمر 8 وأكبر الحضور. Guests should be comfortable with heights to enjoy this experience. Please trust me as your guide and do not deviate from the directions I give and remain close to the rest of the group. If you feel you are…
Bring safe walking shoes for climbing stairs if you want to go to the upper outlook decks, hiking poles for stability on stairs (if needed), camera (if desired), comfortable clothes with layers available for temperature changes, wind-jacket, light backpack, additional drinks if desired (non-alcohol)
تجارب سفر Airbnb هي تجارب تم التحقق من جودتها
تجارب سفر Airbnb هي تجارب تم التحقق من جودتها
يقودها السكان المحليون الذين يحبون المكان الذي أتوا منه ويحبون ما يفعلونه.

مع المجموعات الصغيرة، لن تضيع أبدًا وسط الحشود.

تخضع كل تجربة سفر للتقييم للتأكد من الوصول الفريد.